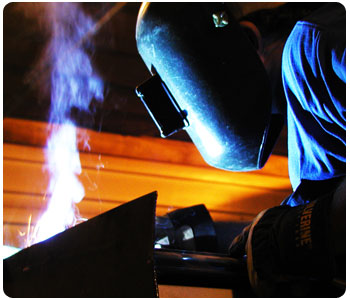 Majestic Solutions, Inc. designs and manufactures equipment for the detention industry. Our online catalog illustrates the metal furnishings and security products we offer, all locally manufactured.
Our 20,000 square foot facility is located at 241 Production Avenue, Madison, AL 35758 (where all in-house production occurs). We have successfully partnered with detention equipment contractors, architectural companies, as well as local, state and federal institutions to provide our high-quality furnishings and accessories.
Prompt delivery, quality products, and unsurpassed customer service define our business. Our engineering and CAD-design staff hold many years of experience, expertise and knowledge to serve our clients to the fullest capacity. Majestic Solutions, Inc. strives for excellence and precision. We take great pride in the quality, efficiency, and uniqueness of our continuously expanding metal security product line. We customize to fit all of your metal precision needs. We only use certified welders. All materials are made in the USA.
Metal Fabrication Division: FULL SERVICE

Majestic Solutions Inc. provides services in metal fabrication with state of the art equipment 4-Kilo Watt Laser and CNC Hydraulic Press Brake. These services include:
Fabricating component parts- all ready for easy assembly and welding
Prototyping Products
Laser cut parts to 0.75 thick mild steel and 0.50 thick stainless steel
Bending material of thickness up to 0.375 in mild steel and 0.25 in Stainless Steel
MIG, TIG & Robotic Welding
Powder Coat Painting
Provide value-added engineering consultation
Some machining

Awards/Recognition

Top 50 Fast Asian American Business - 2011 by the US Pan Asian American Chamber of Commerce - EF (USPAACC - EF) Washington, DC
Top 10 Asian American Business - 2010 by USPAACC - SE (Georgia)
ISO 9001:2015 CERTIFIED
Industry Standard Capabilities:
ENGINEERING & DESIGN: Most manufactured products are designed or customized using Auto-CAD drafting software. Other 3D software programs include CADopia and Alibre. Sigma Nest software is used to automatate part-configuration for laser production. Innovative design practices help reduce cost of installation at job sites and lower shipping cost.


FABRICATION & MANUFACTURING: Facility equipment includes Press Brake, multi-purpose Iron Worker, Shear, Milling machine, Band-saw, four MIG-welding and one TIG-welding instruments, Pneumatic tapping tool, Stainless Steel polishing tools, Plasma cutter, Spray-gun painting equipment. Precision Laser cutting ( 4.0 KW resonator,5 x 10' Laser) of various material - Mild Steel-3/4", Stainless Steel –1/2"thickness, Aluminum - thickness, prototyping products. Precision Bending using CNC HAP 12'x220 ton Hydraulic Press Brake, 3 Axis standard ( Y1, Y2, & X) Tube Bending.


WELDING: Weld assembly utilizes MIG and TIG welding and complies with AWS specification and guidelines.


PAINTING: Industrial paint-fast-curing, lead and chromate free, universal modified alkyd primer coating.


QUALITY ASSURANCE: ISO 9001:2015 CERTIFIED. Approved manufacturer of Security Metal Fabrications.
We appreciate your business, and look forward to working with you.